Testimonials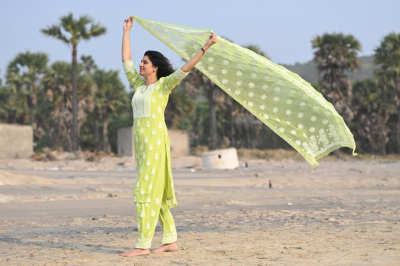 Hey Nishi Mom received the parcel two days back and I saw them on video Looks absolutely beautiful Can't wait to wear 💕
Surabhi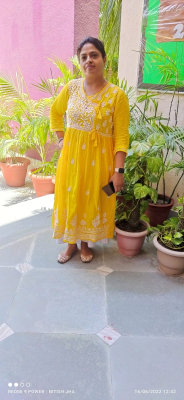 Very pretty suit thank you 🥰
Kavita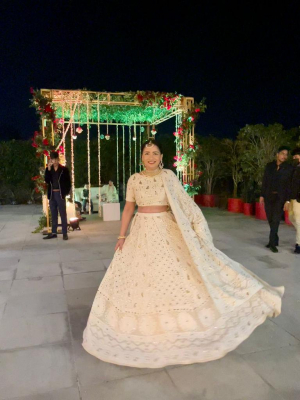 Extra ordinary piece of craftmenship, loved the lehenga set
Tanisha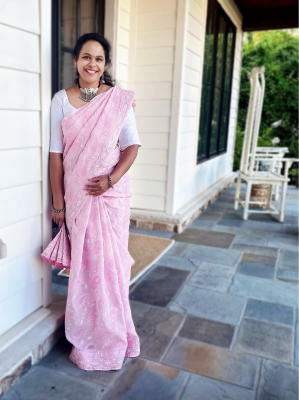 Loved the saree , thanks 😊
Anu
United States
21 Aug, 2023
product's quality is impressive, especially the chikankari work. It's definitely worth the money.
Sushil
anpara, India
09 Jun, 2023
The pieces i received are all awesome as ever. thanku so much
Remy
Rourkela, India
27 Apr, 2023
Excellent Fabric & nice dealing... Thanks Team Chikangali
Neeta
Mumbai, India
27 Mar, 2023
Beautiful Dupattas... suit is anyways nice but so happy to see such pretty dupattas.
Pratibha
Gurgaon, India
02 Feb, 2023
Love the pieces! The Kurta I ordered was fabulous better than the pic!
Iram
The dress material was really good.... I loved the color and the fabric... the duppata had good length... The best thing was what I seen on fb the color of the fabric was same when I got it no difference...
Louisa
Beautiful collection with very good quality & reasonable price
Manoj
Uttar Pradesh, India
28 May, 2020
I am 100% happy with the purchase and the dealings. she is truly professional. I got the exact color material as in the picture and there is no compramise on the quality. I would highly recommend Chikangali.
Preetha
good stuff. completely satisfied customer
Harjot
Jalandhar, India
15 Feb, 2020